Tag:
long exposure photography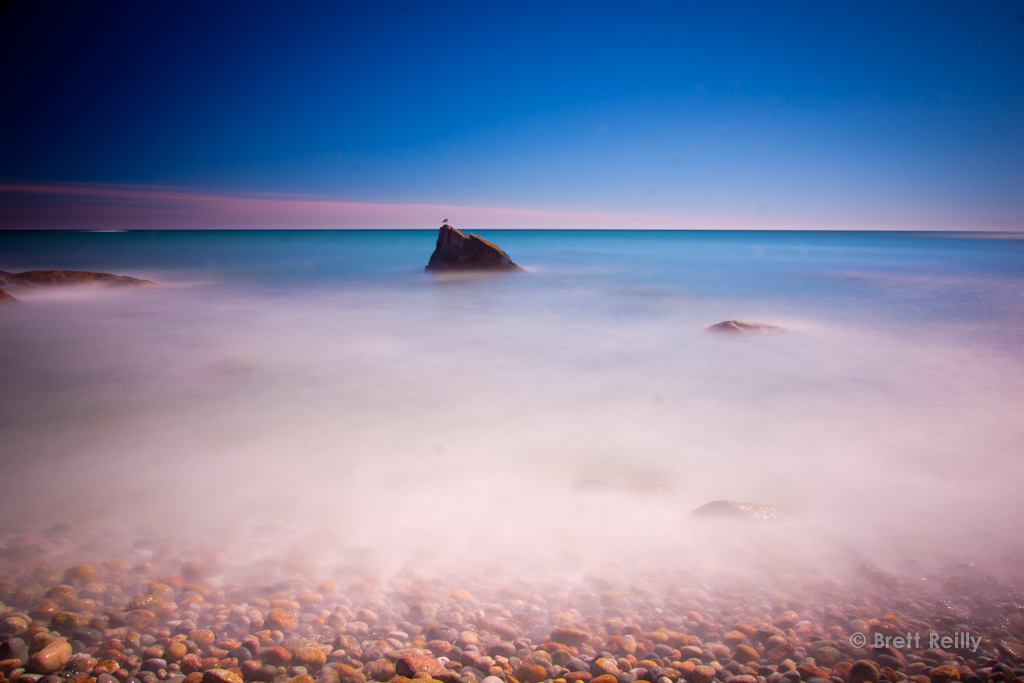 I took this long exposure photograph at The Landing in Little Compton, RI.  Sometimes I'll ride my moped through the winding roads to this secluded beach that's a best kept secret for local surfers.  This is one of my favorite beaches of all time, mostly because it's hidden, but also because of the cliff overlooking river rocks cascading the shore.  You won't find any sand at this beach, but that's OK, it's not that kind of a beach.  It's a breathtaking, quiet beach where you'll find high waves, LC surfers, couples, and families taking in the scenery.  The best part of this beach is the sound of the river rocks tumbling as the waves roll in and out.
This was actually one of two shots I took this day, both first time long exposures.  I wasn't sure what to expect since I was just testing out my new filter that would allow me to take loooong exposures during the day.  The first one was not so good.  The second one came out surprisingly nice considering it was my first shot at this long of an exposure (around 5 minutes).  The biggest challenge was capturing the rocks as well as the tide and the rock in the distance.  I wasn't expecting to capture the seagull, but I was lucky there.  There are just a few things I can learn from when looking at this picture.  There are some spots on the picture, I think from the splashing waves.  I may have been too close.  Secondly, the sun was at a harsh angle for my polarizing filter and made the upper left corner slightly underexposed.  I'll try shooting this one again avoiding both, but I'm very happy with the way this one turned out.  Let me know what you think!