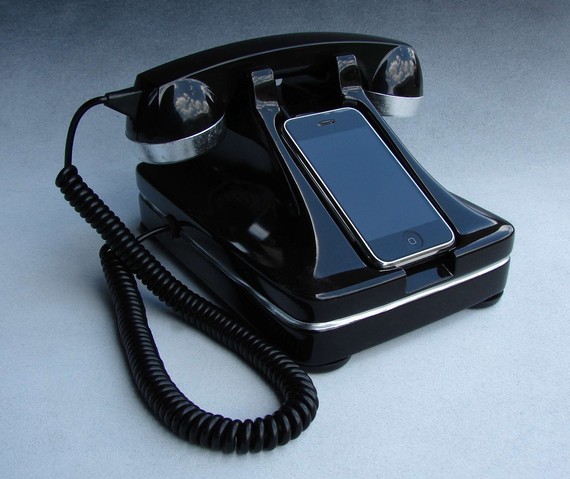 I'm not too into iPhone docs but this one is exceptional.  This iPhone dock is handmade and signed by Artist Scott Freeland.
Fuses Art With Function.
The iRetrofone is a fully-functional, stationary iPhone dock with working handset and complete compatibility with USB cable. Each individual iRetrofone is hand-sculpted and hand-cast in urethane resin. The iRetrophone is made of heavy-duty urethane resin creating a stable, functional work station that routes voice communications through the included handset. Designed to be compatible with all iPhone's (iPhone 3G, 3GS & iPhone 4G & 4S), it accommodates sync and charge functions via a USB cable (not included). The iRetrofone base also helps eliminate concerns about radiation.
Add the Retrophone app to make your iRetrofone complete, available on iTunes.
You can grab one of these phone on Etsy for around $200.  There's also a gold and black one that reminds me of my recent gold and black vintage fan restoration.
Here are some more flavors: